​Accident Vehicle Recovery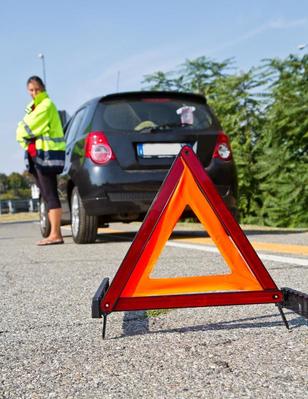 One of the key situations in which you can rely on Tampa Tow Truck Service, is through the offerings we provide to those who have found themselves in an accident. Whether your vehicle is temporarily disabled, or ultimately damages beyond repair, there is the need to get your vehicle away from the scene, and off to a service station, or wrecking yard. When you need reliable services that will provide the care and respect you need for your vehicle, we are here to bring it to you.
On the Scene
            A vital element in any emergency service such as accident vehicle recovery, is the ability to get our professionals to where they need to be quickly and efficiently. When you find yourself facing this particular situation, knowing that you have easy and accessible means to the services you need, you have a modicum of positivity that can come into this otherwise negative situation. Tampa Tow Truck Service is there for you around the clock, with professionals standing by and awaiting your call at any time, to deliver the high-quality services you need in the wake of these events.
Vehicle Recovery
            Through many accidents can leave your vehicle immobile, but otherwise easy to move with the right equipment, there may be some situations that leave it in a space that requires an extra level of experience to deal with. When you find your vehicle upturned, laying in a ditch, or wrapped up on guard rails, knowing that the professionals you put your trust into have the means to bring you the results you need is important, and at Tampa Tow Truck Service we bring you the right equipment and specialization needed to make even these difficult matters simpler.
Quality Towing
            Any vehicle that our professionals are sent out to pick up are treated as if they were one of our own. Without the proper care and respect for the vehicles that find themselves upon one of our tow trucks, the services that we offered to the Tampa area wouldn't go very far at all. We understand that even in the wake of an accident, even with a broken and battered vehicle, that you expect the tow truck professionals on site to treat your vehicle with the same respect they would if it was undamaged, and you can trust Tampa Tow Truck Service for that level of care.
​
Where You Need to Be
            No matter the situation you happen to face while on the roads of Tampa, Tampa Tow Truck Service is here to ensure that you know at all times, that even in the worst-case scenario, you have the means to get the professionals assistance where you need it, when you need it. We have our professionals stationed around the city at all times, and our phone lines monitored at all hours of the day, to ensure that when you need to reach out to us, we are there to answer the call, and to bring you results.