​Heavy Duty Towing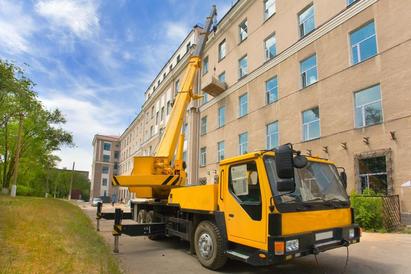 We are dedicated to being your source of high-quality towing needs no matter the vehicle in question. This means that not only do we provide the best in service for your compact cars, motorbikes and SUV's, but also that we have the capability to bring you the best in heavy duty towing options as well. With our fleet stocked with the most capable towing vehicles out there, you can be sure that we have the means to bring you the best in towing of all nature.
Industrial Vehicles
            There are many different types of industrial vehicles that the residents and businesses of Tampa have relied upon us to bring quality towing to. From garbage trucks, to commercial equipment and more, and when you're looking to have towing of this nature completed for your needs, getting the best possible services from the professionals with the experience in this particular type of towing field will ensure that your vehicle gets the care it needs. When you need an experienced heavy-duty towing service that brings you the specialized offerings you need for your specific vehicle, you can trust in Tampa Tow Truck Service.
Busses
            Another popular choice for our heavy-duty towing option is the care that we bring to busses. Whether a fourteen-seater, or a full-on tour bus, you can be sure that we have the means and the equipment to bring you the results you seek. Whether you've found yourself broken down, or recently made a larger purchase that you need moved, you can depend on the offerings of Tampa Tow Truck Service to bring you the necessary results. When you need a bus to move when it can't of its own volition, you can trust in our professional services.
RV's
            In ensuring that we bring the means to proper towing of all types of vehicles, you can always rely on Tampa Tow Truck Service to bring the best tow trucks to the site. This means having the right equipment for any type of towing need. When you find yourself staring at a broken-down RV, which is supposed to be your ticket to the adventures the world holds, and find that it's going nowhere, then having the access you need to the right professionals is key. At Tampa Tow Truck Service, we bring you the reliable services you need for all vehicle types.
​
And More
            It would be difficult for us to write a comprehensive list of all the vehicles that we have the capability to bring our quality towing service to, save to suffice that if it's on wheels, and is meant to stay on ground, then we probably have the means you need in order to have it professionally towed. We are dedicated to ensuring that our customers have the means to getting all of their towing needs covered. From the simplest of items, to the largest and most complex. When you need the best in the business, you need to call us today.