​Illegally Parked or Abandoned Vehicles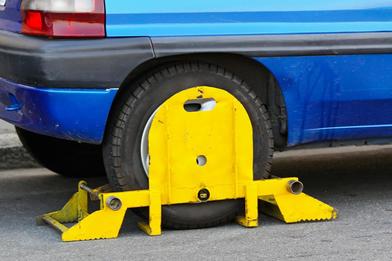 Most parking spaces in the Tampa area are there for a specific use, and for specific people, and so therefore when a driver decides that they can simply ignore this ownership and park wherever they feel, you can be sure that there are services there to bring back your control over your space, and to remove offending vehicles. If you find an illegally parked or abandoned vehicle in your parking space, you can trust in Tampa Tow Truck Service to bring you remedy.
Parking Spaces
            When you have an allotted parking space, it's good to know that whenever you need your vehicle to come to a rest, you have the area in which to do so, yet those who ignore these designations and simply park wherever they will can often get in the way of this ownership. If you find that your parking spot is continually being absconded by someone parking there who doesn't have right to, you have the means to take back your space, and Tampa Tow Truck Service is here to help, by delivering quick and reliable services for your needs.
In and Out
            We understand that any vehicle owner facing getting forcibly towed isn't in the greatest position to be talking rationally about their mistakes, which often means that getting in, getting the work done, and getting out is called for. When you choose Tampa Tow Truck Service for your towing needs in the case of illegal parking, you can be sure that we bring you this quick and reliable service. With the right equipment, our operators can get into a parking space quickly, load up the offending vehicle, and free up your parking area quickly and without hassle.
Abandoned Vehicles
            Vehicles can find themselves abandoned for any number of reasons, and whether this is through true vehicle failure, or simply due to the owner not wanting to face they costs associated with removal and repair, knowing that you have the right professionals to call upon to have said vehicles removed, and to reclaim the ownership of your space is important. At Tampa Tow Truck Service, we have assisted property owners across the city when it comes to dealing with abandoned vehicles, and we bring you the services you need to have offending vehicles removed, and opening up your parking for desired purposes.
​
Own Your Space
            Much like your home or business, your parking is your property, and therefore when someone decides to ignore that ownership and claim the space for their own, you have the legal ability to act. At Tampa Tow Truck Service, we are the tool that you need to properly dispose of vehicles that don't belong in your space, and to give you back the ownership of your property. When you need a professional, and fast-responding company in your corner in order to reclaim your parking, you can trust in the experienced and expert services that Tampa Tow Truck Service brings to your requirements.