​Roadside Assistance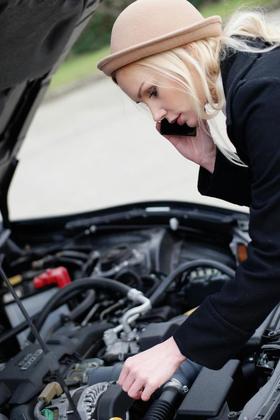 Roadside assistance calls account for a large number of the requests we get at Tampa Tow Truck Service throughout the year, which allows us to bring you a service that is steeped in experience, and knows how to handle situations your vehicle faces. Everything from flat tires, to running out of gas are covered with out professionals on the job, and we always aim to bring you the quickest response on the roads of Tampa. When you find yourself in this position, know that a single phone call brings you a solution.
Physical Issues
            There are many different physical issues that can cause your vehicle to stop running, whether this is engine failure, a flat tire, or minor damages to the drive unit of your vehicle. When you find yourself trapped with a vehicle that is no longer running, and leaving you stranded on the roads of Tampa, you can be sure that we are here to bring you the assistance you need. Our professionals are stationed around the city to ensure that we have the means to get to you quickly, and to bring you the experienced assistance you need.
Shortages
            Whether we're talking a battery short on juice, or your vehicle running out of gas, there are certain items that your vehicle needs to run, and when it finds itself without, then you find yourself with a vehicle that refuses to do its job. When dealing with issues of this nature, it can be a frustrating and helpless feeling, and Tampa Tow Truck Service is here to bring you the solution you need. Whether that's bringing you the top-up fluids you need, or to bring you a quality towing to get your vehicle to the service station.
Around the Clock Response
            Tampa Tow Truck Service is the company that is in your corner no matter the situation, and no matter the time. We know that emergency situations strike whenever they do, and that doesn't follow the schedule of any working period. This is why we bring you the services you need around the clock, to ensure that when you find yourself in a roadside assistance emergency, that you have the professionals you need in your corner quickly. We have our phone lines manned at all times, and quality operators stationed around the city to bring you the fastest possible response times.
​
Quality Work
            When choosing Tampa Tow Truck Service for your roadside assistance needs, you can be sure that you are choosing the best in the business. We have been the cities number one source of reliable towing and roadside assistance for many years, and a single phone call to our offices will quickly have you learning why. We are dedicated to ensuring that the travellers on the roads of Tampa always know that there is a professional waiting in the wings to bring you the quality results you need no matter your specific requirement, from towing to roadside service and much more.